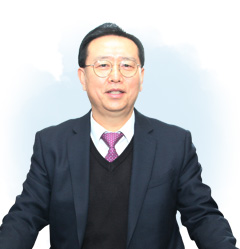 I greatly appreciate your support and cooperation. I will do my best as the 12th president of KOCOSA,
and I must make the best association that drives to change and create, and always being with you.
We have been progressed and developed through change and innovation since we made a new start
as the corporation aggregate in Construction and Safety field in 1985. We did firstly the safety check
and have been contributed to the development of Korean Construction based on the advanced
Construction Safety Technology.
Today, safety is the most important than quality and production. That means that the safety is indispensable. The construction technology
has been achieved development in quantitative on the technical side. In spite of that, we have constantly many accidents which is getting
be serious. For this reason, safety work can not help an industrial development has been going the most advanced technology and system.
It is a big problem that we can not get an institutional support rather than a technical issue.
Last year, we achieved the policy for opening the names of construction and safety professional engineers amended by Presidential Decree
when an agent for the establishment of disaster prevention safety measures is registered. We are planning to implement policies of the Safety
Management which is focused on a person to order, practical handbooks have been produced and distributed by the Ministry of Labor from
the end of last year. In addition, I will try hard to execute a plan that construction and safety professional engineers must be staying

Dear members and managers of our association!
A variety of achievement and performance can not be satisfied us. There are so many things to change and correct. Now, I will change
from the structural aspects of the organization and work for association innovation because I was inaugurated as the 7th president of KOCOSA. For these innovations, I must need your ungrudging support. We have many things to do for the best of KOKOSA in Korea. I ask you to change from yourself in this article. I must help you and I promise you.
Let's make the ultra best of Construction and Safety Professional agencies. We can do it. Thank you.